What we do for our products
New products, more efficient processes and qualified suppliers according to ESG criteria. We are sourcing more sustainable materials: 100% FSC pulp, bio-based and recycled materials and natural components such as cotton, sugar cane and grass. We also make use of our process waste through collaboration with our suppliers and the creation of virtuous partnerships.
We are redesigning our products with inspiration from the concepts of circularity and eco-design. We only use plastics if necessary and increase the use of paper for liners and facestocks. We facilitate package recycling with our patented and innovative mono-material Open&Close solution. We are developing recyclable, washable and linerless label materials.
This is all while ensuring the quality and high technical performance of our products at all times.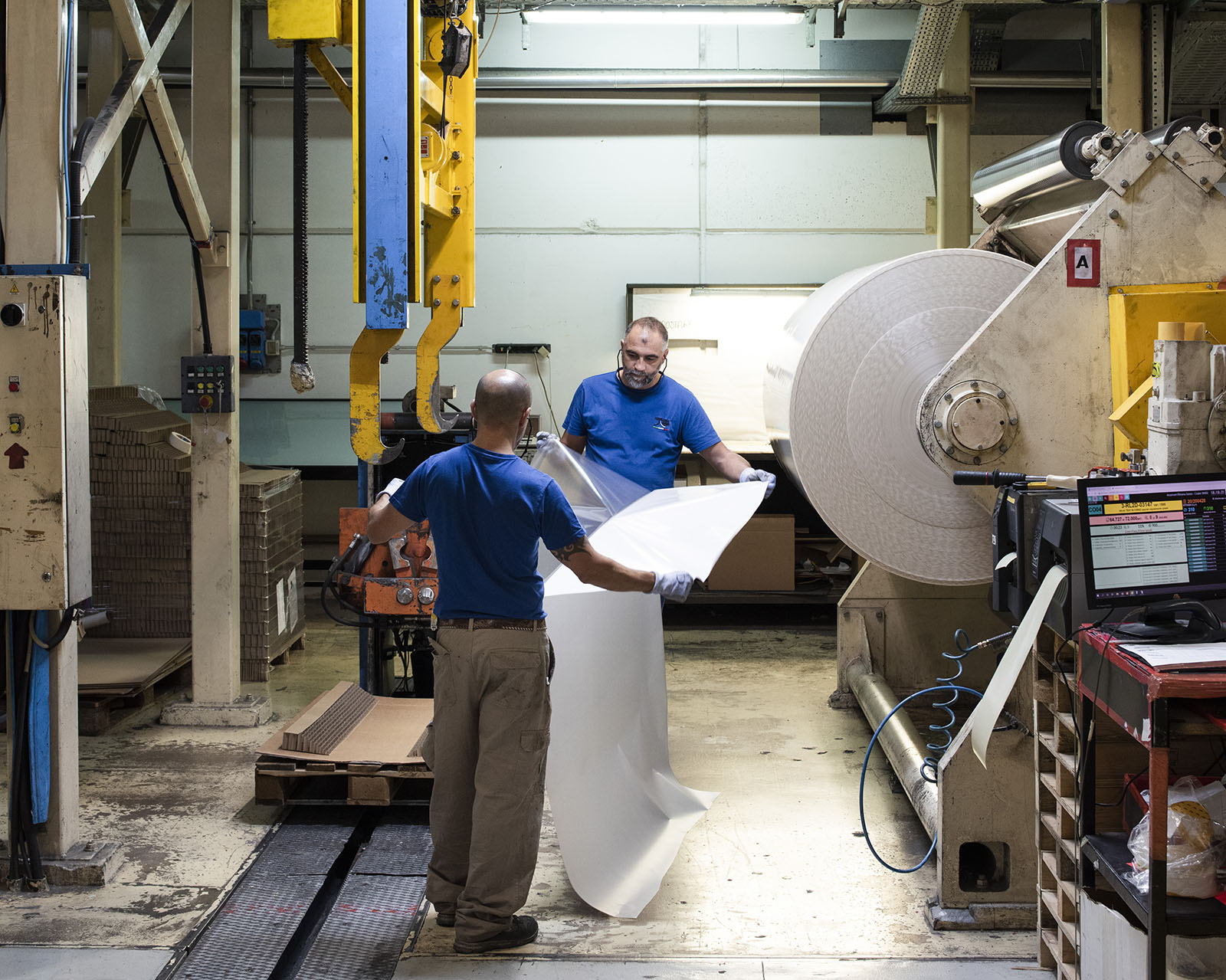 Uncompromising sustainability at our production sites
We have high standards in everything we do, including with regard to sustainability. We are aware of the weight of the challenge in an industry like ours. Therefore, we have set challenging goals for 2030 in terms of carbon emissions, waste and water.
We have also set targets for our products in order to satisfy our customers, such as achieving 100% recycled paper which is both premium quality and high performing. But we don't stop there. We care about our entire production process and the evolution of the entire range of our products.
We are investing in innovation, training, technological tools and our production sites in order to develop of our talents.
We measure our results day after day, year after year.
Also in 2023, we were awarded the Platinum medal by Ecovadis, with a remarkable overall score, especially in areas such as Environment and Labor and Human Rights. The most significant step forward was to become a Leader in the Carbon category. A Platinum a recognition that places Fedrigoni in the top 1% of companies with the best sustainability performance in the world.
We have made progress and we will do more.
But we will do more.