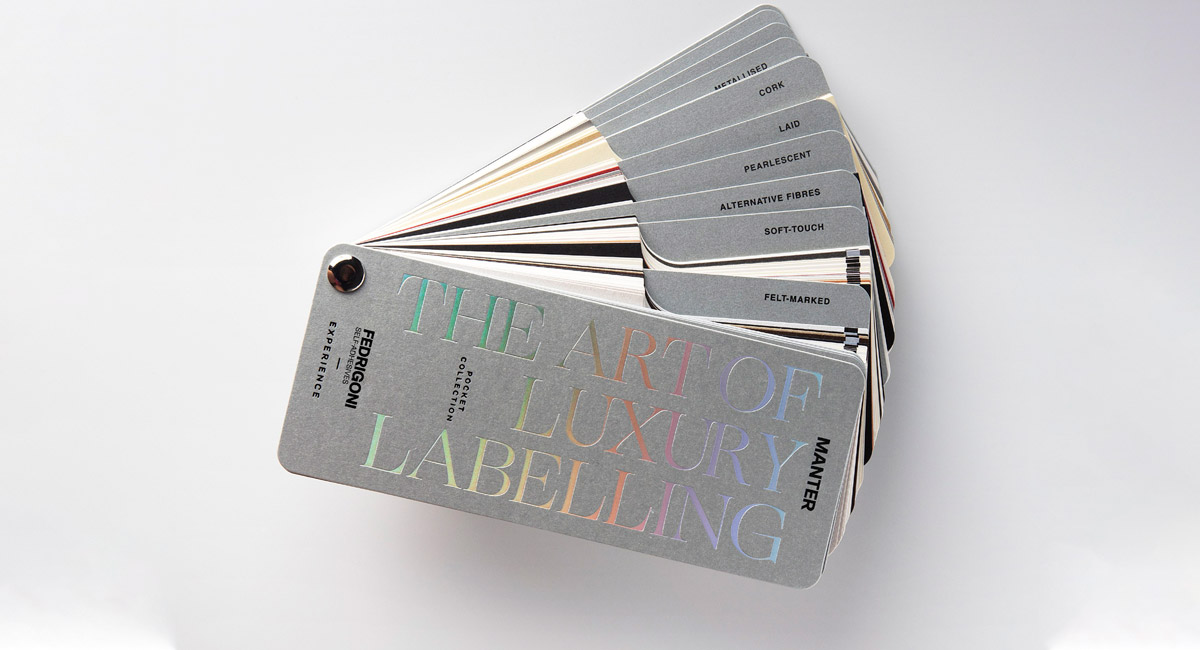 Art of Luxury Labelling: groundbreaking catalogue with AR app
Bring your brand to life inspired by the first ever unified catalogue featuring the Manter range of premium papers for luxurious sustainable branding
It is time to face reality and dive into a new collection that is the all-in-one perfectly sized companion. Big things can come in small packages and the Manter collection provides it all, in a new catalogue that is the first ever in the market to feature the exciting addition of a new Augmented Reality mobile app. The up-to-the-minute and stylish tool is a place for brand owners, designers and printers to access an incredible array of additional features and contents in different languages in one easy click that is intuitive and user-friendly. The AR app will provide a ton of extremely useful information and services, such as sample requests. At the same time, it will be super fun for the user to engage with as they bring their brand to life with inspirational images that speak to and totally capture the attention of the consumer.
The secret of having it all is knowing you already do. The Art of Luxury Labelling Pocket Collection catalogue and AR App make it easy to do just that. With the Manter collection showcasing the largest market range of FSC™ papers and materials from alternative fibres and recycled content, we are keeping sustainability front and centre to all that we do, from our processing plants to our products.
The collection highlights our widest in the market range of pulp-coloured papers, which avoid unattractive white label edges and backside and also contains a number of exciting new products that are either FSC™ certified or are part of the alternative fibres range. All the new self-adhesive materials are combined with top performing adhesives such as water, UV-based acrylic, wash-off and hot-melt and offer multiple design and printing options for promoting brand and product images in a standout way.
There are new additions to the range that have high-tech treatments added, such as X-Dry™ and H+Opacity™ waterproof technology and special barrier solutions such as Ultra WS and Barrier. These all ensure that the product will consistently and reliably stand up to challenges such as immersion in an ice bucket, label deformation caused by bubbles forming and temperature fluctuations during the product's life-cycle. The premium label appeal and brand product image is always maintained.
Additionally, the collection offers the chance to fully maximise the potential for your brand with matching applications with the beautiful and luxurious Fedrigoni paper range. The Art of Luxury Labelling Pocket collection takes care of it all, from the label to box, brochure, storytelling tag and shopper, allowing for the creation of a fully co-ordinated product image.
Our reality is a commitment to provide sustainable luxurious branding in one handy collection!
Specific swatchbook versions for LATAM, US and Asia will follow in 2021.
Ask for your copy!