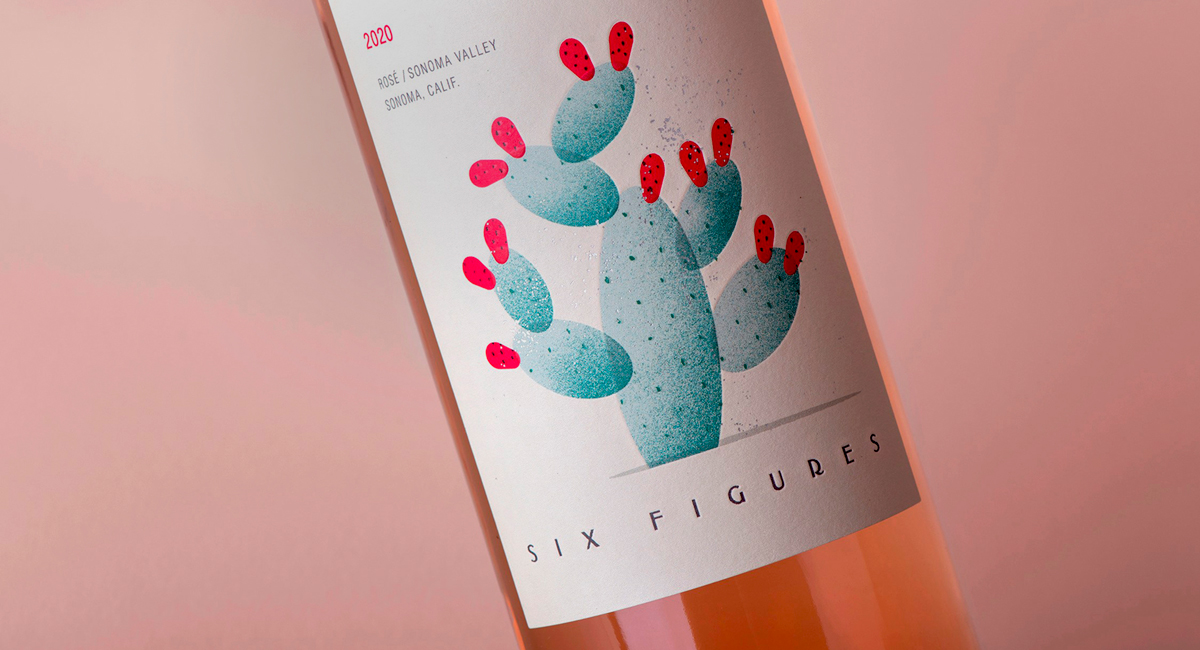 The winners of the Rosé & Sparkling wines challenge are out
We are thrilled to announce the winners of the Rosé & Sparkling Wines Challenge launched last March, awarding the most eye-catching labels created on Manter prime papers. We were excited to receive applications from all over the world and delighted to explore how designers and wineries innovated to create bespoke and alluring pieces.
The year 2020 showed that while the future is unpredictable, wine is still an unquestionable pleasure that continues to have an upward trend.
Between 2002 and 2018, global consumption of rosé wine soared by 40% and continues to expand, making Prosecco Rosé one of the largest predicted trends of 2021. With Ultra WS treated prime materials specifically engineered to label white, rose and sparkling wines, we continue to provide our customers with effective and reliable solutions.
Congratulations to our winners!
Gold medal:
– Six Figures Rosé by Gatto Design from California (US) (HP indigo, ABG finish, deboss, semi-gloss high build, hot stamp Silver Foil)
The prickly pear cactus reminds us of the romantic and rugged place that gave birth to this wine. On Tintoretto Crystal Salt Ultra WS, a natural felt marked paper with a bright shade of white inspired by the typical high whiteness of the salt crystals processed in the saltworks of Renaissance Venice.
Silver medal:
– Costacurta Rosé by O,Nice! Design from Italy (Offset printing, hot foil by Luxoro/Kurz)
The labels, a hymn to nature and metamorphosis — both in man and in earth, in soil and wine, gently wrap the bottles with a rough texture of an actual leaf from Costacurta's vineyards. On Materica Gesso Ultra WS, a natural paper made with cotton, recycled fibers, and pure cellulose.
Bronze medals- A three-labels tie:
– Rosé S'il Vous Plaît by Carolina Saguan from Argentina (Hot foil stamping, raise-round embossing, sculptured embossing). A 100% typographical layout to highlight the name's great potential. Printed on Tintoretto Black Pepper Ultra WS, a natural felt-marked pulp-colored paper.
– Brezos del Valle Blush Rosado by Neil Cutler Design from Spain (Gold foil stamping and silk screen braille effect). Wildflowers and fresh colors to genuinely tell the organic nature of the wine. On Tintoretto Gesso H+O Ultra WS, the most iconic uncoated felt-marked paper from the Manter selection.
– Lote 5 by Miguel Freitas Design from Portugal (digital printing, high screen varnish). The eye balances the colors through the circular holes in the label for a mesmerizing result, never the same. On Constellation Jade Raster Ultra WS, a natural embossed and pearlescent paper.