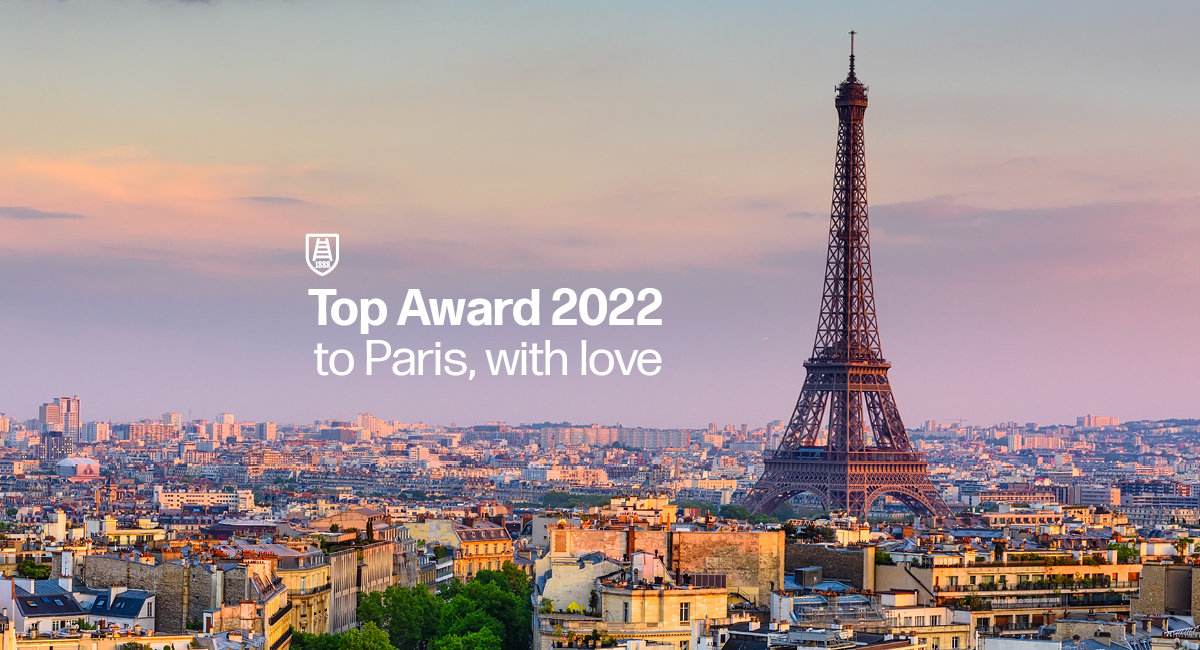 Top Award takes Paris: visit us on the 18th November from 10.00 am to 17:00 pm
In celebration of the Top Award 2022 winners reveal, we host an exclusive experience: on the 18th November at 3 Mazarium, Paris will gather 100 projects in display plus important design experts and the steemed Top Award jury in 9 exclusive conferences debating on the hot topics:
• Colored books, loose sheets and printing techniques – Fanette Mellier
• My life as a graphic designer in China: a mixture of culture and publicity – Jiaying Han
• Conference on typography, paper and publishing – Silvana Amato
• Branding, labels and packaging: graphic trends – Laurent Hainaut
• Meeting with the winners of the Fedrigoni Top Award competition – Simon Esterson
• Can you judge a wine by its label? – Ivan Bell
• From plastic to paper: a sustainability trend – Isabella Bussi and Micaela Di Trana
• Typical process of a publishing project – Benoit Berger
• Perfume Packaging Design: The Evidence of Luxury! Alnoor
Learn from the best, get inspired by who is on top.
Sign up for the panel and come visit the winners' exhibition: https://bit.ly/TopAward2022event